Demob Happy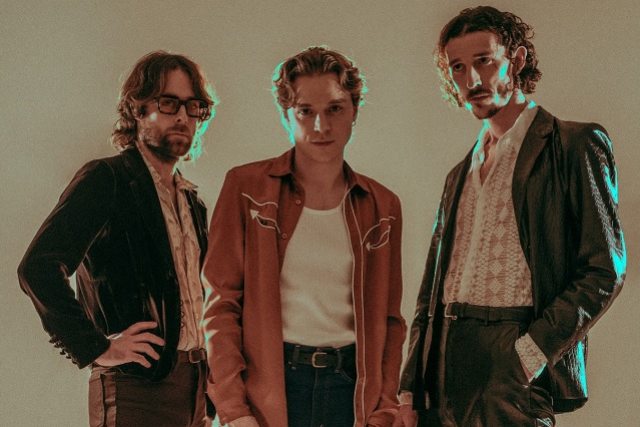 Grunge/psych rock band Demob Happy formed in their hometown of Newcastle, U.K. in 2008, but it wasn't until they moved their operation south to the creatively open city of Brighton, in 2011, that they began to flourish. Operating out of the Nowhere Man Café that they partially owned, Matt Marcantonio (bassist, lyricist, lead singer), Tom Armstrong (drummer, vocalist), Matt Renforth (guitar, vocals), and Adam Godfrey (guitar, vocals) set about gaining a reputation for their raucous live shows and freewheeling spirit.
In 2015, with a wealth of material accrued since their formation, they took a break from city life and isolated themselves in a wi-fi-free Welsh cottage. During that time they tightened up their existing material and wrote additional tracks, which formed the basis for their debut album, Dream Soda; they claimed it was a concept album based on a theme of consumerism. To release the album they partnered with label SO Recordings and ventured to Eastbourne's Echo Zoo Studios, where friend and producer Christoph Skirl took care of the final mixes. In support of Dream Soda, they embarked on a European tour and the U.K. festival trail, which included a slot at the Reading and Leeds Festivals in August 2015. By the end of 2016 Demob Happy became a three-piece, with Renforth taking his leave just before they embarked on a U.K. tour with Tigercub. The first single from the newly streamlined group came in the form of their 2017 single "Dead Dreamers."
Social Links
There are currently no upcoming events.