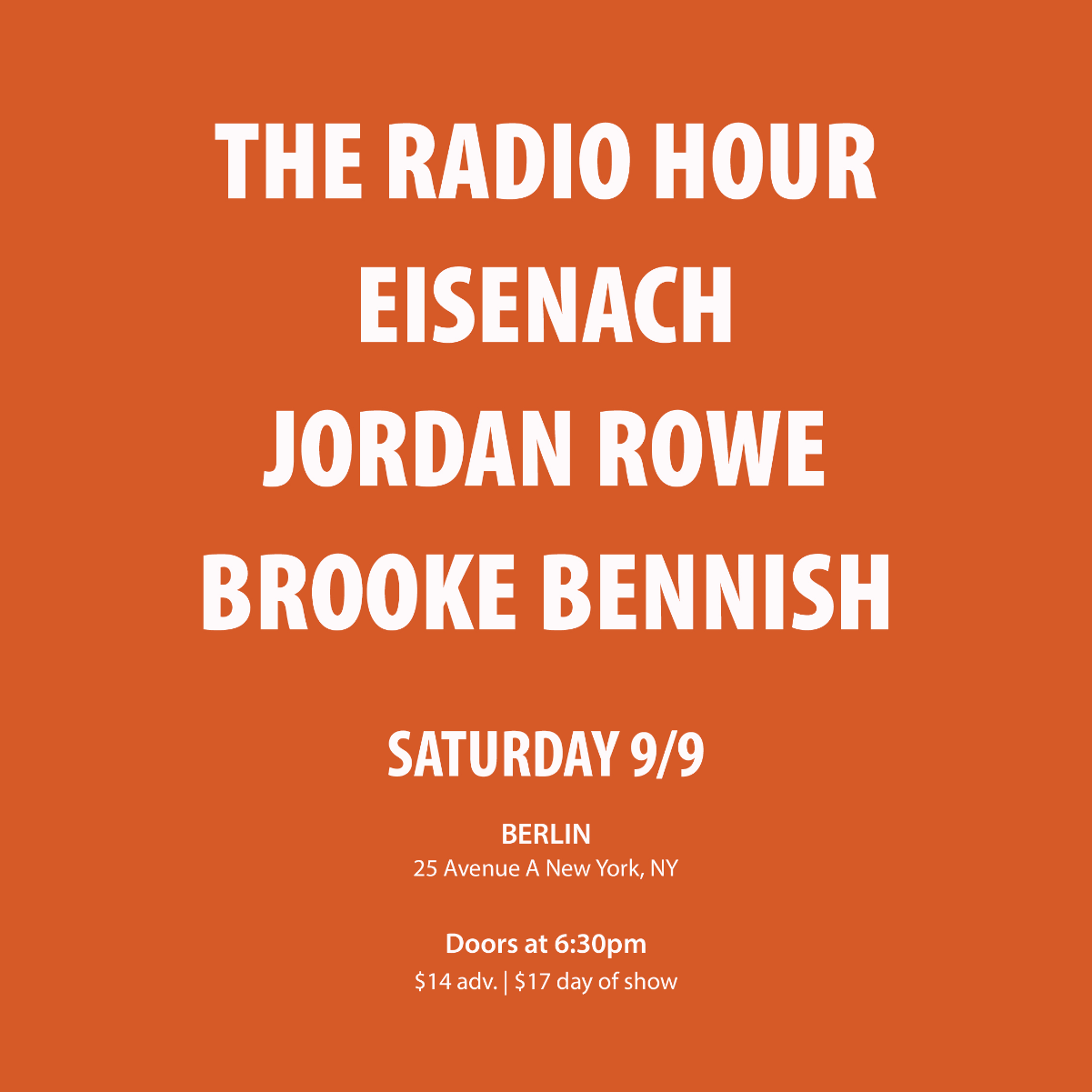 The Radio Hour, eisenach, Jordan Rowe, Brooke Bennish
21 and up
Ben Anderson
(The Radio Hour) is a Brooklyn based singer/songwriter originally from Los Angeles. He has performed in music venues across the country including local New York ones like The Knitting Factory, Arlene's Grocery, Rockwood Music Hall, and The Bitter End. He has accompanied and played in many bands, most notably with Olivia Newton John and Joe Walsh of The Eagles. Ben's most recent single, Lazarus, was co-produced by Haim's Tommy King and is available across all streaming platforms. @benja_derson
eisenach
indie-pop-rock-with-a-twist-of-lime. From bedroom to your eardrums.
Jordan Rowe
is a rock singer-songwriter with charming vocals, thoughtful lyrics, and nostalgic tone. He was born and raised in Los Angeles and currently resides in New York City, where he frequently performs with his band. Jordan is also a writer director, his music playing a key role in his filmmaking process. For all work, go to jordanrowe.com
Brooke Bennish
is a New York-based singer/songwriter. Her music, at its heart, centers vulnerable lyrics and raw vocals, styled in the form of alternative rock and folk. She draws inspiration from the likes of Fleetwood Mac, Lady Gaga, and Brandi Carlisle. She also has a background in musical theatre, which has played a major part in her writing and performing.
---