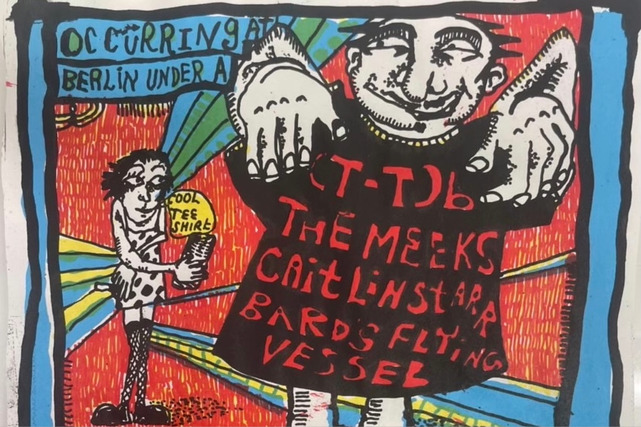 (T-T)b, The Meeks, Caitlyn Starr, Bard's Flying Vessel
Sat, Sep 30 @
6:30 PM
(Doors:

6:30 PM

)
21 and up
(T-T)b
is a Boston-based power trio that blends "quirky, plainspoken emo" and slacker rock with 8-bit textures. Armed with a modified NES console and hook-laden songs (which often clock under two minutes), (T-T)b has developed a cult following in the chiptune scene.
The Meeks
owe their existence to a couple of very friendly plants — Verne (philodendron) and Jeanine (succulent) — whose presence brighten their window and hearts. The Meeks hope to celebrate their plants (and alleviate the metaphoric weight they had to shoulder) with songs exploring the difficulty and humor of just trying to be present.
Caitlin Starr
is a 22 year old singer-songwriter and multi-instrumentalist based in New York City. Since moving back to New York at the beginning of this year, she's been playing her original music at local venues and supporting other musicians as a guitarist, bassist, pianist and drummer.
Bard's Flying Vessel
Out of the forest and onto the dusty plains, "Nightfall Generator", the newest release from the lads of Bard's Flying Vessel, has a vast, natural sound – like a tequila sunset dipping behind a big ass mesa. Inspired by trips to the Moab Desert and Sergio Leone Westerns, the Brooklyn-based quintet mix twangy guitar riffs with driving percussion, blending the whole trip together with their always dreamlike harmonies. If the first BFV album called to mind images of wood elves and sorcery, then "Nightfall Generator" is a wind chime twinkling behind a Conestoga wagon. Throw another log on the fire, my friends, the night is not over yet..
---