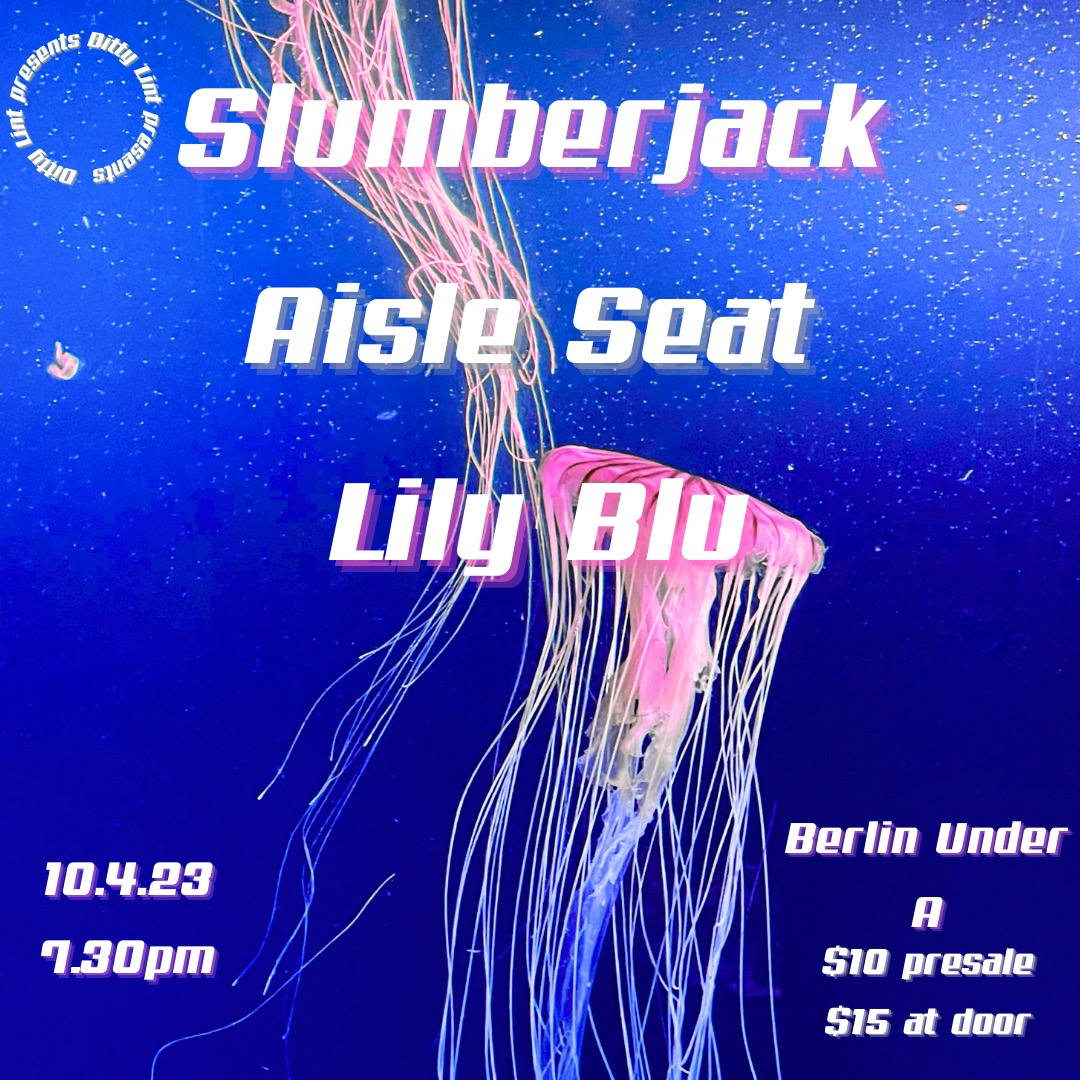 SLUMBERJACK, Aisle Seat, Lily Blu
21 and up
SLUMBERJACK
Post-Rock in Brooklyn
Big rowdy hollar with progressive stylings
Southern post with scream and melody, big moments and release
Aisle Seat
Driven by grim-witted lyrics, ambiguous chord progressions, and jazz-punk melodies, Aisle Seat seamlessly blurs the line between calm and chaotic. Ethan and Grant Duff, two brothers originally from New Mexico, have been exploring their multi-faceted abilities to pierce through a variety of listeners in an unprecedented way.
Inspired by the likes of King Krule, Nilüfer Yanya, Dijon, Idles, and Wet Leg, the brothers transcend a disparate of genres.
Aisle Seat is currently working on their debut EP and is focused on creating a high-energy soundscape, exploring the duality of brooding, provocative tones and thoughtful, introspective lyrics.
Lily Blu
is a songwriter and performer from France. Her sound encompasses grunge and electronic textures while maintaining jazz improvisation and forms. She is currently working on her debut record,.
---