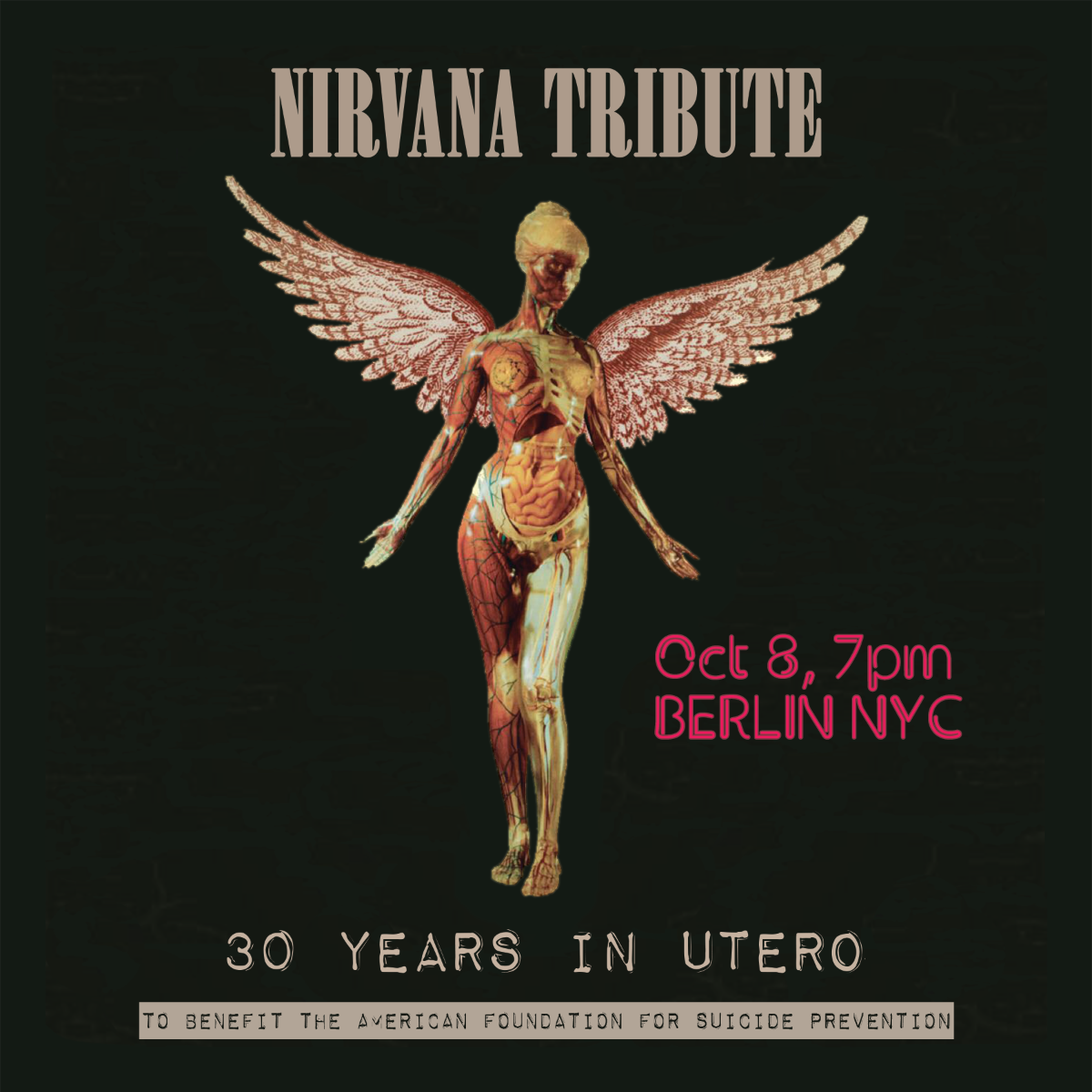 Nirvana Tribute: 30 Years In Utero
21 and up
"A special evening celebrating the 30th anniversary of Nirvana's In Utero album, featuring an eclectic community of artists who will be performing songs from the album and choice selections from the rest of the Nirvana catalog.
All profits will benefit the American Foundation for Suicide Prevention, NYC Chapter.
Featured artists include:
Abby Ahmad, BenBenSings, Adam Cohen, Lily Desmond, Flower, Colin Forhan, Liz Hanley, Ryan McCurdy, Max McEwen, James Rushin, Slow Bird, Noah Evan Wilson, Elisa Winter, Midnight on the Water, Jill Fiore, Debra Devi and more"
---